New roles for old actors? - Regional powers and security in the South Caucasus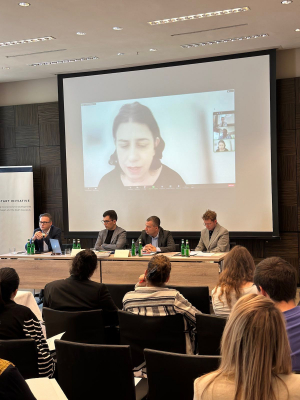 An event dedicated to the South Caucasus was held in Berlin.
On June 8, at an event organized by the Candid Foundation and Restart Initiative in Berlin, experts and analysts discussed the South Caucasus, in particular, the topics such as "Between kinship and conflict - the South Caucasus and its Southern Neighborhood" and "The South Caucasus and the Russian Invasion in Ukraine - Challenges and Implications." Mr. Daniel Gerlach, CEO, Candid Foundation, delivered the opening speech. Benyamin Poghosyan (Chairman, Center for Political and Economic Strategic Studies, Senior Research Fellow at APRI, Armenia), Ali Hajizade (Middle East and Information Warfare Analyst, Azerbaijan), Hamidreza Azizi (SWP, Germany), Gallia Lindenstrauss (INSS, Israel, Online), Hüseyin Cicek (Turkey Analyst, Austria, Online), Konstantin Eggert (DW Correspondent, Berlin), Igor Semyvolos (Director of the Center for Middle Eastern Studies, Ukraine) joined the extended discussion moderated by Leo Wigger (Associate Fellow, Candid Foundation gGmbH). A distinctive feature of this event was that during the exchange of opinions, the approaches and interests of regional and extra-regional players to a peaceful settlement and peaceful co-existence in the South Caucasus were also discussed.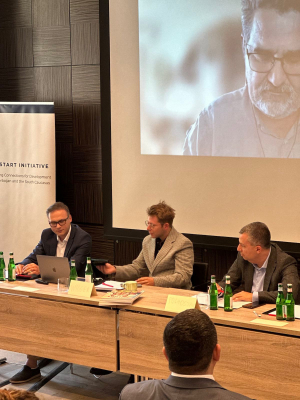 As a follow-up to this initiative, on June 9, the Azerbaijani and Armenian experts visited Zentrum Liberale Moderne for an exchange of opinions and later the German Ministry of Foreign Affairs, where they met with the Ambassador, Director for Eastern Europe, the Caucasus, and Central Asia Mr. Matthias Luttenberg.