International event that brings together global experts: GSMA Mobile 360 Eurasia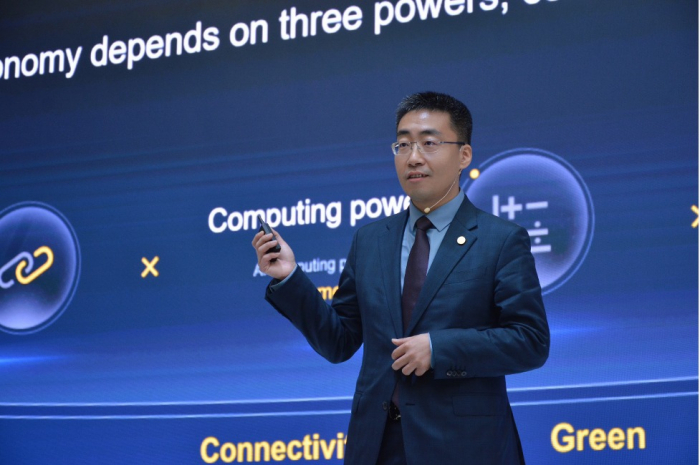 The first day of the GSMA Mobile 360 Eurasia event started in Baku, Azerbaijan today, Trend reports.
This international conference acknowledges Azerbaijan's ambition to emerge as a digital power in the region, considering the country's achievements in testing new-generation networks and making use of the opportunities offered by LTE. The conference brought together renowned global and regional experts from the connectivity ecosystem to explore ways to safeguard critical infrastructure while investing in future growth and capturing value. Each of the speakers touched on the crucial matters of modern-day telecommunication issues, cybersecurity and digital resilience. According to Minister of Development and Transport of the Republic of Azerbaijan Rashad Nabiyev, the mobile communication sector of Azerbaijan has reached a new level of development, as this field is rapidly developing in the country. "In Azerbaijan, we continue to invest in broadband network infrastructure and by 2024 we will cover the entire country with the internet. We are also working on a project that will connect the internet from Central Asia to Europe," Nabiyev said. The next speaker, Zarina Zeynalova, CEO of Azercell, noted the importance of this platform for the exchange of views and opinions in the field of telecommunications and cybersecurity. "We aim to cover Azerbaijan's Karabakh with mobile communications and contribute to the social development of this region. This will also speed up the reconstruction process," she said. An Jian, President of Carrier Network Business Group Huawei Middle East & Central Asia, taking the floor, noted the importance of the digital economy for global economic development and good connectivity infrastructure is the foundation. He noted that 5G has accomplished more than what 4G achieved in five years, with over 249 commercial 5G networks globally, serving over 1 billion users. "5G technology has reached its full potential, transforming telecommunications and benefiting users and industries. Investing in a strong 4G network is essential for the success of 5G." He also proposed to promote energy efficiency and sustainability in network development for a greener future.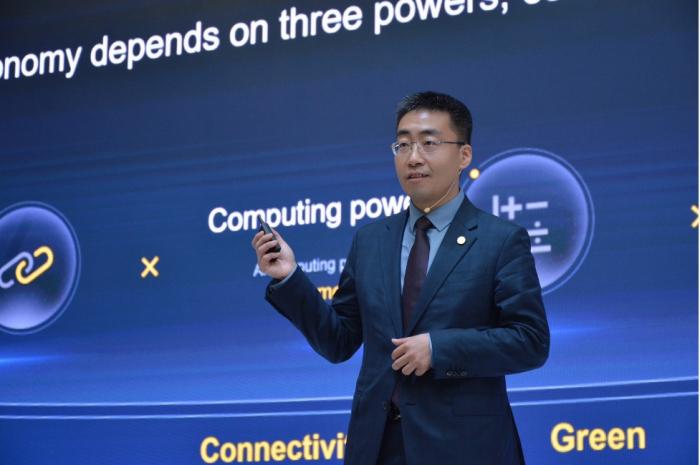 Photo of Mr. An Jian, President of Carrier Business Group Huawei Middle East & Central Asia
Moreover, during the panel discussions, David Xu, General Director of Huawei Technologies Azerbaijan LLC, said that there is still a while to go to implement new technologies as the path is quite challenging, but there are always ways to provide some solutions. He noted that by virtue of Huawei's solutions, investing in 4G today means investing in 5G tomorrow. In terms of the development of advanced communications technologies in Azerbaijan, he highlighted that the main investment area, in this case, is the country's network capacity.,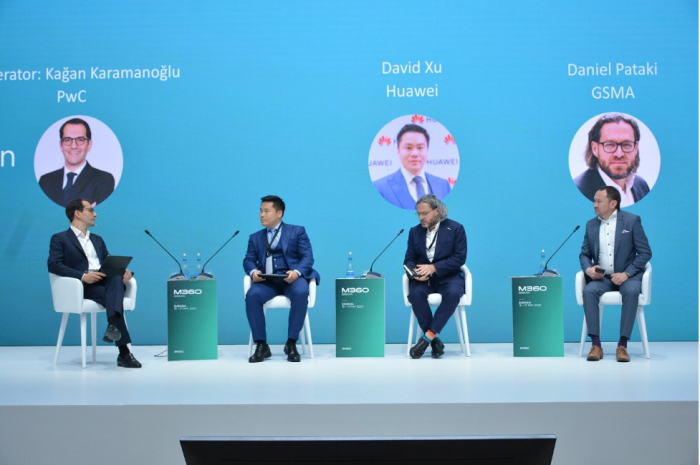 In conclusion, the opening day of GSMA Mobile 360 Eurasia, supported by Azercell as the host sponsor and Huawei as the industry sponsor, brought together leading experts who discussed critical topics in modern telecommunications technology. The conference provided valuable insights into the current state of 5G development, strategies to mitigate cyberattacks, and ways to enhance coverage. With the contributions of these industry leaders, the event shed light on key advancements and challenges in the connectivity ecosystem.