Anatoly Rafailov: The world community should seriously react to the attack on the Azerbaijani embassy in Iran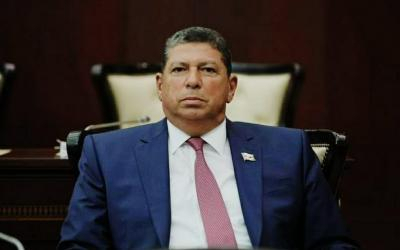 Azerbaijani MP Anatoly Rafailov condemned the perfidious attack on the Azerbaijani embassy in Tehran.
According to him, the incident can be regarded as a terrorist act. "I myself am shocked and deeply saddened by the armed attack on the embassy of our country in Tehran. As a result of the terrorist act, the head of the security service of the embassy, Orkhan Askerov, was killed while on duty, and two more security guards of the embassy were injured. The perpetrators of the attack on the Azerbaijani embassy must be brought to serious responsibility as soon as possible. I express my deep condolences to the family and relatives of Senior Lieutenant Orkhan Askerov, who died while providing security for the embassy and its employees. And I wish the injured staff of the embassy a speedy recovery. Terrorist attacks are always and all over the world condemned, especially on the diplomatic representation, which, according to the Vienna Convention of 1961, must be protected by the host country, which Iran did not do. It is unacceptable! I believe that the world community should seriously respond to the attack on the Azerbaijani embassy in Iran, and considering that last year there were attacks of a different kind on other embassies of Azerbaijan, it is necessary to strengthen the security of the embassies of our state around the world," A. Rafailov said.