ASOIU Delegation Visited Tallinn Technical University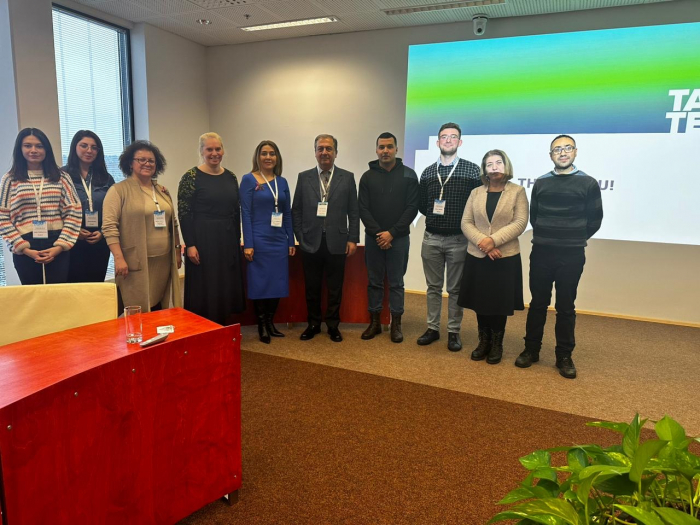 The delegation of the Azerbaijan State Oil and Industry University (ASOIU) held a meeting with representatives of the Tallinn Technical University (TTU).
According to Bakutribune.com, during the meeting, Anna Maria Nizovtseva, coordinator for international relations, welcomed the delegation led by deputy vice-rector for international relations Ulviyya Abbasova. The Azerbaijani delegation was given the opportunity to get acquainted with the infrastructure of the Tallinn university. Information was provided on the activities of the university, the conditions created here for students.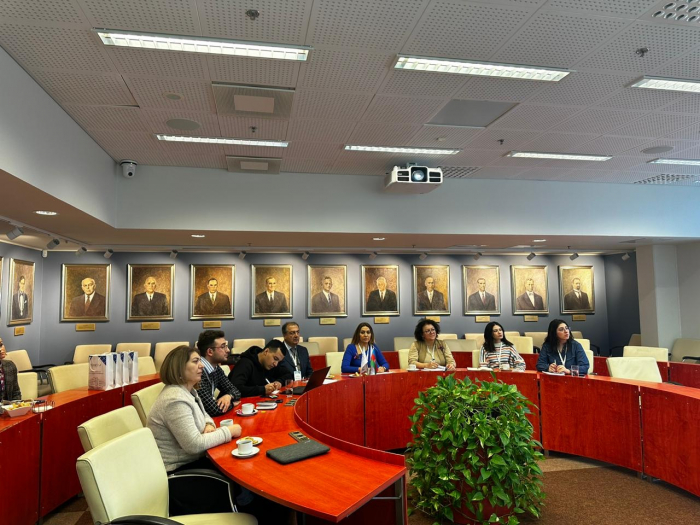 In addition, the ASOIU delegation was received by Vice-Rector Professor for Green Energy Helen Souvali Seping, with whom the issue of prospects for cooperation between the two universities was discussed. Both sides expressed their readiness to continue cooperation. "We offer education of bachelors, masters and doctoral students in the fields of information technology, natural sciences, business and maritime affairs. Our values are professionalism and reliability, so that entrepreneurship and innovation can become a reality in the future. Today, more than 10,000 students study at our university. 13.5 percent is accounted for by foreign students. One of the main reasons why students show interest in our university is the variety of educational programs. More than 80 such programs have been implemented. One of the key goals of Tallinn University is to create a technology development plan for 2021-2026 in order to create a sustainable and inclusive university. The university has set itself the goal of becoming climate neutral by 2035," H. Seping stressed. Professor Tarno Richarda of the Tallinn University of Technology presented his project "Smart climate in the future". In turn, deputy vice-rector for international relations of the Azerbaijan State Oil and Industry University Ulviyya Abbasova noted: "We found a common point of interest. When planning a trip to Estonia, the leadership of our university was interested in cooperation in the field of renewable energy, which may well create favorable conditions for starting cooperation and signing a memorandum of understanding. Moreover, we are interested in attracting professors from your university to research work."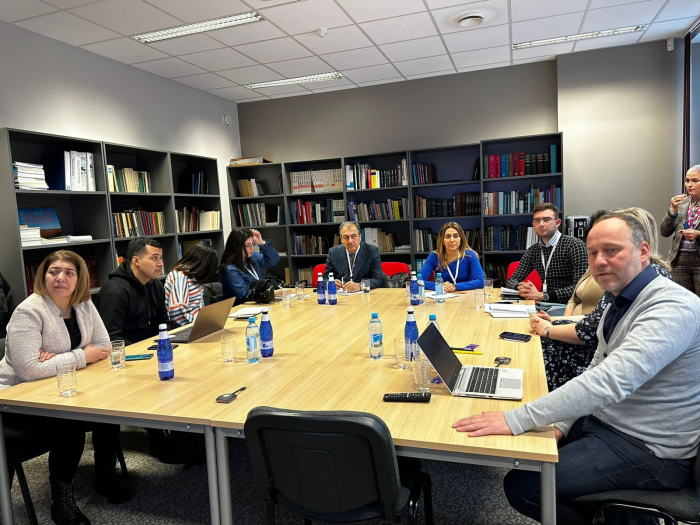 ASOIU students got acquainted with the activities of the Student Union of Tallinn University of Technology. During the excursion, students presented a film about student life at the university and held a seminar about their specialties. The meeting of the delegations ended with an exchange of symbolic gifts. ASOIU provided national attributes of Azerbaijan, and ASOIU students received Estonian oil shale as a gift.