What are the prospects for transporting Turkmen gas to Europe through Azerbaijan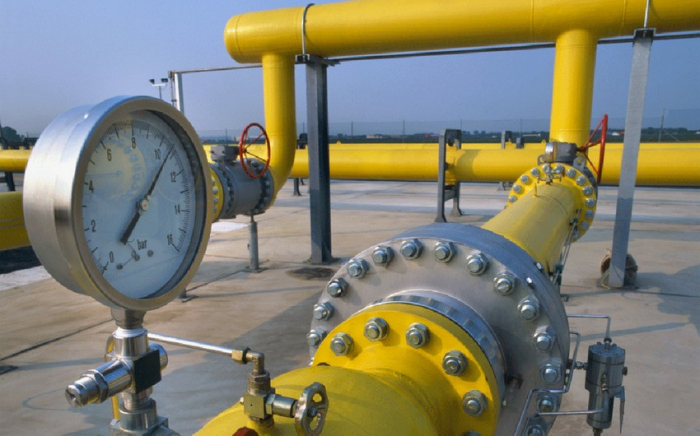 Despite the obvious commercial and strategic advantages of Turkmen gas reaching Europe via Azerbaijan and the Southern Gas Corridor, I think the likelihood of this happening is fairly low.
Despite the obvious commercial and strategic advantages of Turkmen gas reaching Europe via Azerbaijan and the Southern Gas Corridor, I think the likelihood of this happening is fairly low. It's certainly true that Europe is facing a potentially hard winter in energy terms. Russia's invasion of Ukraine has dislocated what had historically been a smoothly functioning gas market in Europe – with Russian gas having been an important component of European gas supply for many years. European sanctions on Russia have meant that the continent has turned away decisively from Russia as its primary gas supplier. Russian gas represented 42% of EU gas imports in 2021 according to BP and the EU is making a determined effort to reduce its dependence on this gas. New LNG import terminals are being built and LNG import volumes are rising, Norway has opened a direct gas pipeline to Germany, additional interconnections are likely in the works while explosions on the two Nord Stream pipelines have crippled them as a supply route to Europe from Russia. From Europe's perspective it makes absolute sense to diversify its gas supplies away from Russia– the failure to do so has been highlighted many times as Europe's dependence on Russian gas rose steadily over the past few years. Russia does still send gas through the Turkish Blue Stream pipeline and the TurkStream pipeline as well as through Ukraine's Naftogaz line – although this is at risk of being closed as the two sides are in arbitration about the payment of transit fees. One of the aims of building Blue Stream was to prevent Caspian and Central Asian countries using Turkey as a transit route to European markets. With all of these developments in mind, new gas supply sources from Central Asia and the Caucasus should be a good thing for a Europe facing the prospect of blackouts and energy shortages. With 13.6 trillion cubic metres of gas reserves (much larger than those in Azerbaijan, Kazakhstan and Uzbekistan), at first sight Turkmenistan should be an obvious candidate to supply gas to a European market looking for a new gas supplier. The major problem is that there is no pipeline connection between Turkmenistan and Europe – and nor does it look likely that there will be one anytime soon given Turkmenistan's foreign policy choices. Despite its gas riches, Turkmenistan has been in economic difficulty for a number of years now and its government does not seem interested in developing relations with the likely buyers of its gas in Europe. Instead it has much better external relations with two of its neighbours (and gas market competitors): Russia and Iran. This pipeline is not a new idea. Twenty-five years ago there were discussions about the Trans-Caspian Pipeline to be laid on the seabed of the Caspian to take Turkmen gas to Azerbaijan and through Turkey on its way to Europe. That pipeline – the Southern Gas Corridor from the giant Shah Deniz field in Azerbaijan to Italy is now in operation – but no gas from Central Asia passes through it, it is used solely by Azeri gas delivered to Greece and Italy and there is no undersea pipeline link between Turkmenistan and Azerbaijan. Unsurprisingly Turkmenistan's neighbours – principally Russia and Iran - are not keen on a competing pipeline being built to take gas from their part of the world to markets in Europe when they already have a pipeline in operation which does that. Both countries have objected to the pipeline through their membership of the regional grouping responsible for managing the Caspian and look set to continue doing so. Relations between Russia and Turkmenistan are reasonable in the circumstances, even if both countries understand that they could one day be competitors for the same market in Europe. Certainly the Russian side seems to understand that Turkmenistan is a useful ally given the current international situation. Nevertheless, there have been commercial disputes in the past that have led to Russia cancelling gas import contracts from Turkmenistan, which were sometimes used to meet delivery obligations to Europe, and the cancellations badly affected the Turkmen economy. Iran also has commercial relationships with Turkmenistan in the energy sector, here too there have been long-standing contract disputes which have seen gas supplies cut off by Turkmenistan, although there are signs that the relationship is improving. However, despite this, Turkmenistan's existing relationships with Russia and Iran will probably mean that the country will not – for political and geographical reasons – become a supplier of gas to Europe, no matter how often diplomats briefly passing through the region say all the right things.
What does Turkmenistan need?
Turkmenistan is caught between Russia and Iran - both geographically and geopolitically. Neither of these countries want to see a challenge to their opportunity to sell gas to Europe. That opportunity is currently not a real one for either of them – both Russia and Iran are under European (and global) sanctions so will not be selling gas to Europe anytime soon. Looking to the future, however, they will certainly want to keep their options open in case relations improve. That makes it very hard for Turkmenistan to access the Southern Gas Corridor running from Azerbaijan to the Balkans since both Iran and Russia will continue to object on environmental grounds to any pipeline under the Caspian taking Turkmen gas to Europe. Turkmenistan itself also seems to have thrown in its lot and developed good relations with both Russia and Iran – which may be a problem as neither of those countries are going to be particularly good calling cards when trying to do business with Europe. It is possible that, in a future with new leadership in Moscow and improved relations with Europe, Russia may once again buy gas from Turkmenistan and sell it to Europe after sending it through its own pipeline system. That outcome, however, would require quite a change in the global security and geopolitical situation – something that is hard to see emerging in the near future.
Will Russia and China oppose such a decision
I am quite sure that Russia will oppose any Turkmen gas sales to Europe, if not directly, then through the mechanism of the Convention on the Caspian. While those sales by Russia are off the agenda now, with an eye to the future it makes no sense for today's Russia to enable a competitor to gain access to a market that it may want to compete for in the future – but also requires that market to put aside all the concerns that have erupted throughout this year around supply security and an over-dependence on gas from Russia. I suspect that Russia will oppose Turkmen access, Turkmenistan will accept it and cultivate relations with Russia with an eye on accessing Europe one day through Gazprom's pipelines. China is a different story. Rising energy demand has been a feature of China's economy for many years, and the country has focused on a diversity of both suppliers and supply routes. In recent years relations with Russia have reached the stage where the latter is now a major energy supplier to China through the ESPO oil pipeline and the Power of Siberia gas pipeline. China's western border is two Central Asian countries away from Turkmenistan and its gas reserves. China may well have learned the lesson of overdependence on any one country for such critical resources as energy, in all its forms. Access to Turkmenistan's gas reserves would likely be attractive to China as a supplement (or alternative) to energy from Russia or through tanker imports to China's southern and eastern LNG terminals. If China is ultimately interested in further diversification of its energy supplies, the challenges are not small. There may be just two countries between Turkmenistan and China, but we know from past experience that infrastructure crossing any country is a challenging project to bring to fruition – crossing two of Central Asia's states will not be simple, rapid or cheap.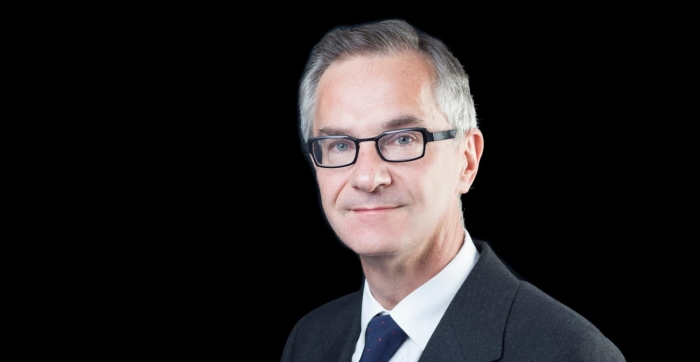 The author is Stephen O'Sullivan, a senior visiting research fellow at the Oxford Institute for Energy Studies